Pablo Picassos birthplace in Malaga
Picassos birthplace can be seen at Plaza de la Merced, 15 in Malaga. Today, the place home has been restored and is open to visitors.
Pablo Ruiz Picasso was born  25. oktober 1881. and died 8. april 1973.
The museum is officially named El Museo Casa Natal de Pablo Ruiz Picasso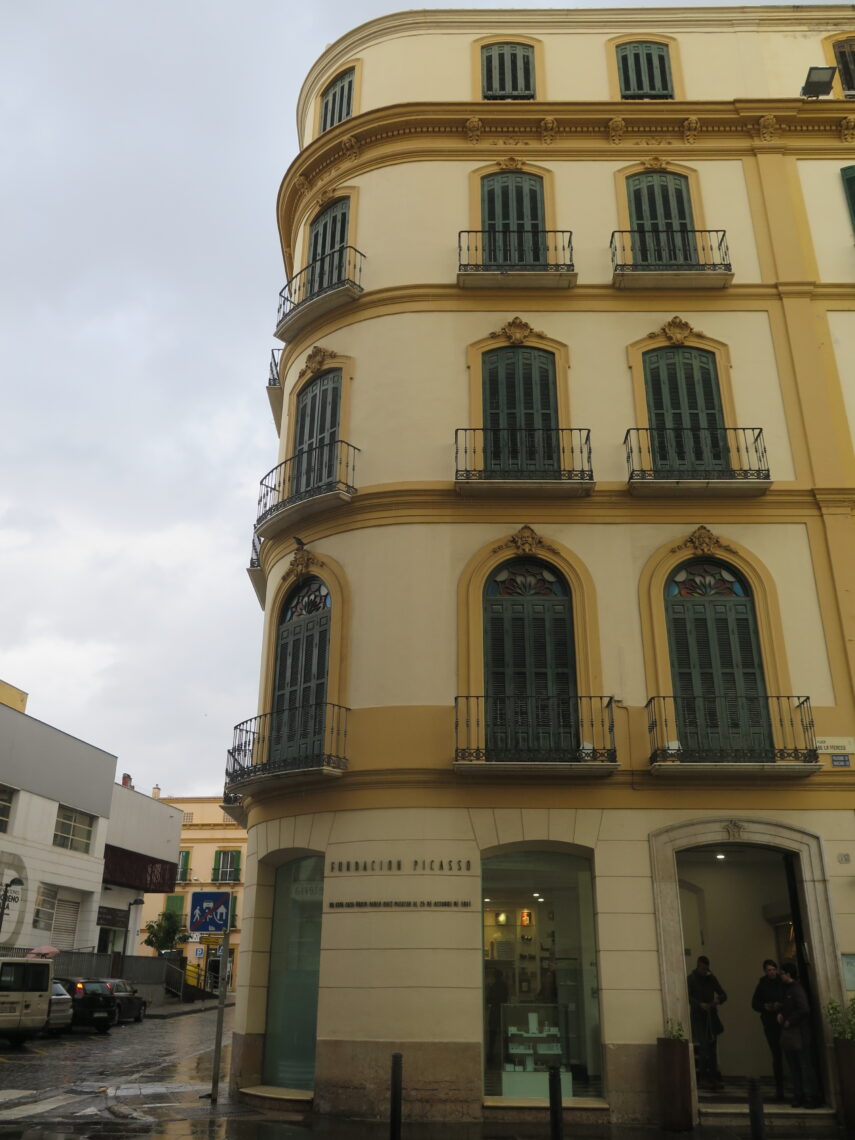 Fundación Picasso aims to promote the artist Pablo Picasso, and is merged with the Birthplace Museum.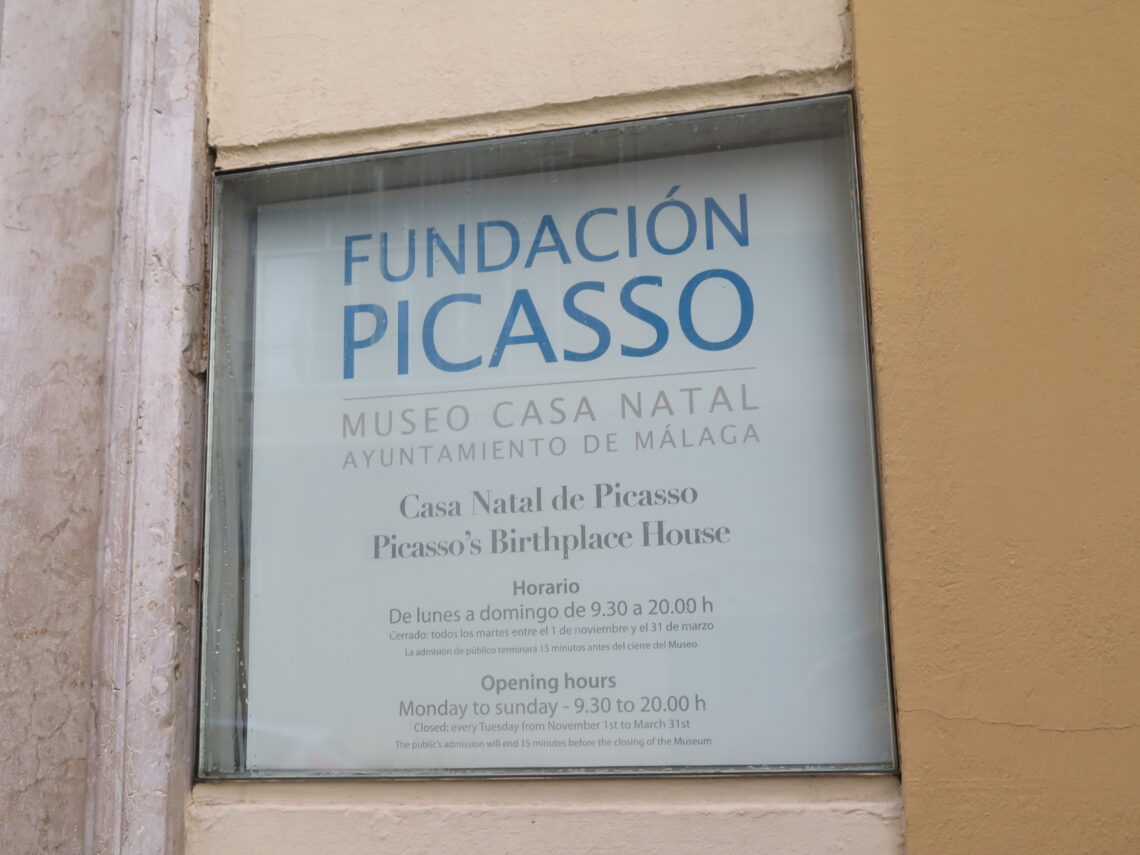 Below is the original key and keyhole for the front door of the birthplace.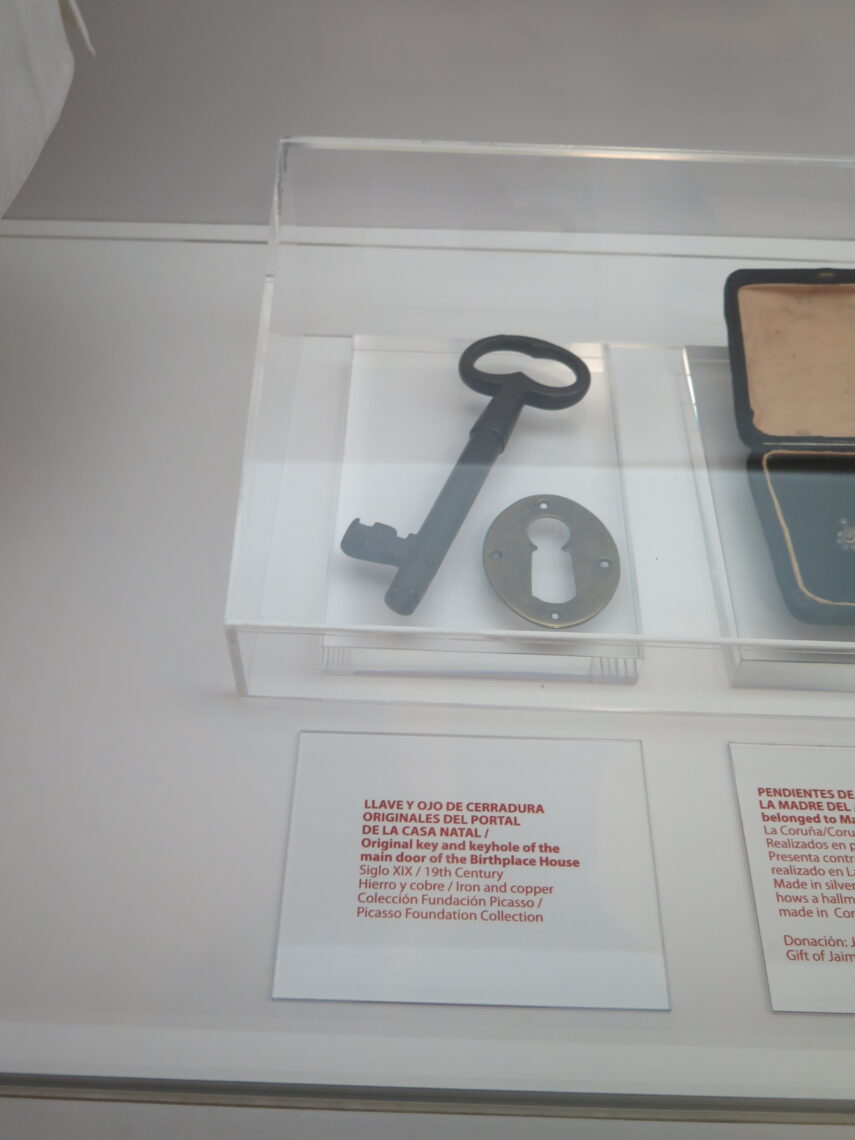 In one of the rooms you can see what a studio could have looked like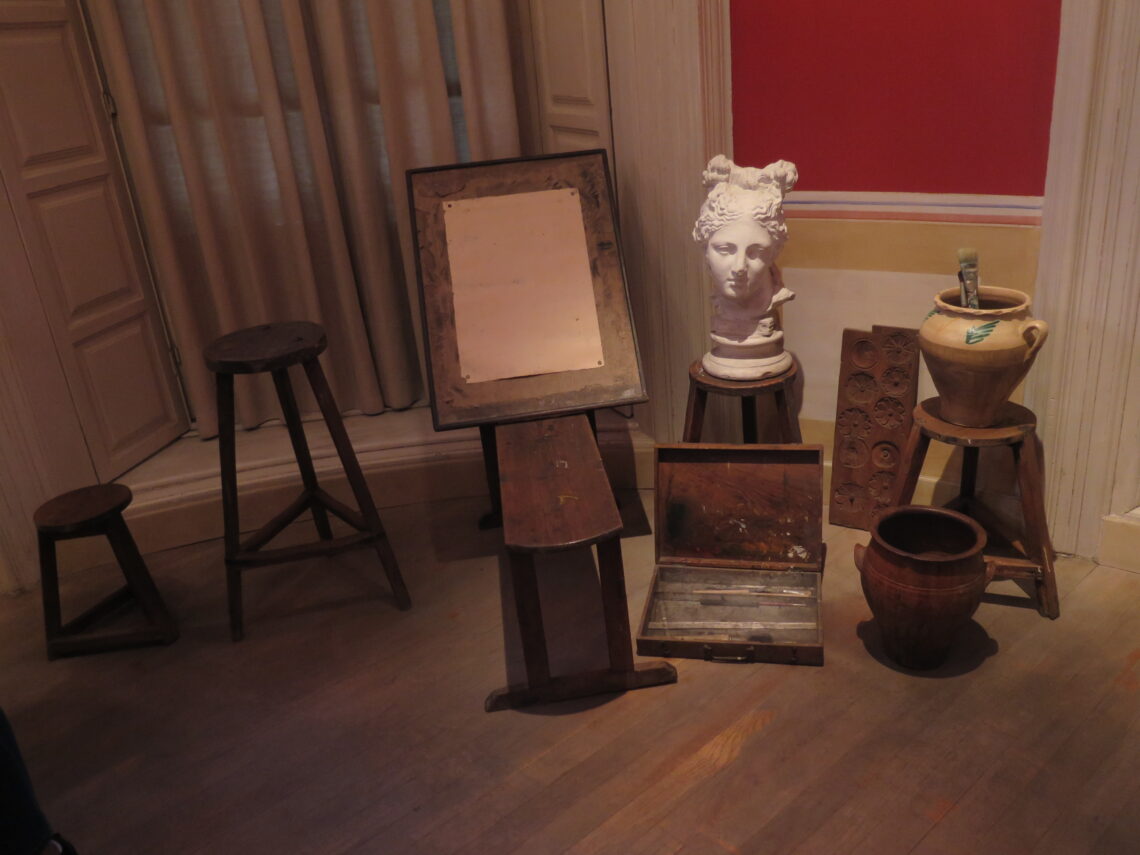 Things that have belonged to Picasso
Picasso's shoes from childhood are preserved for the future!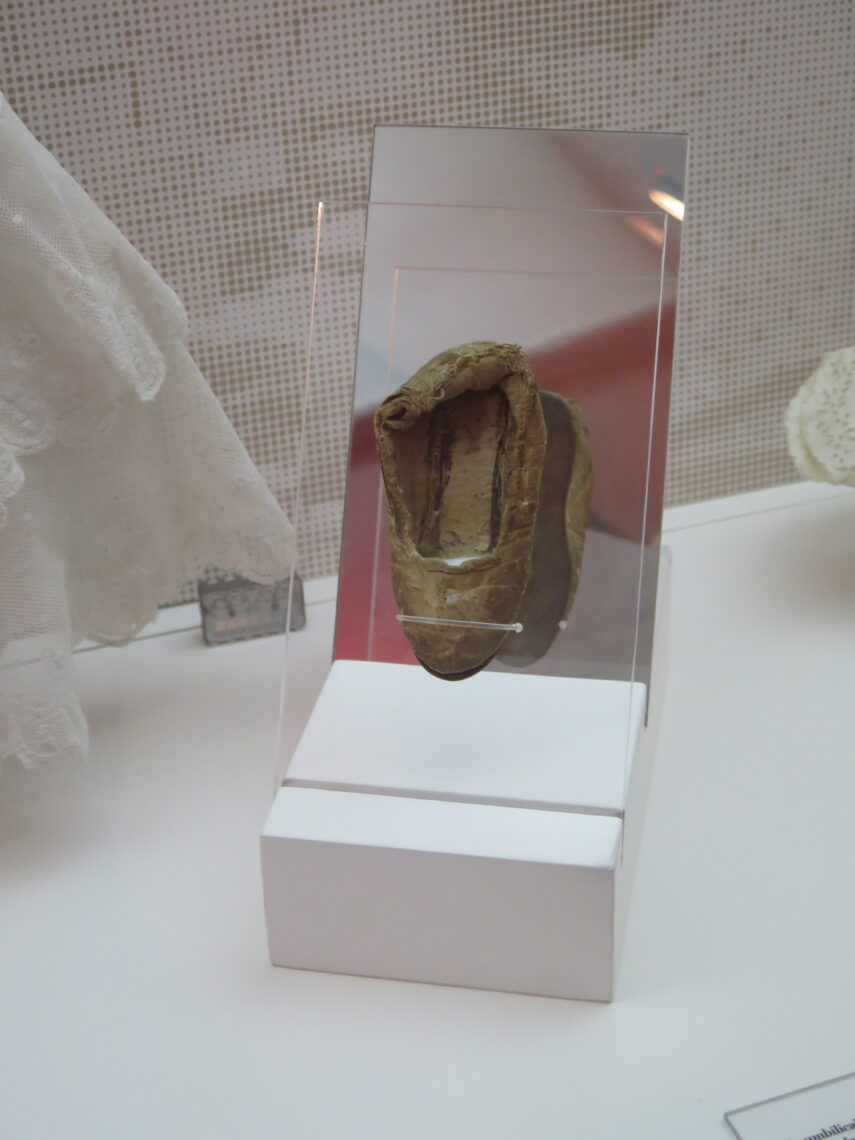 One of Picasso's underwears can also be seen in the Birthplace Museum. A letter "P" is embroidered in the undershirt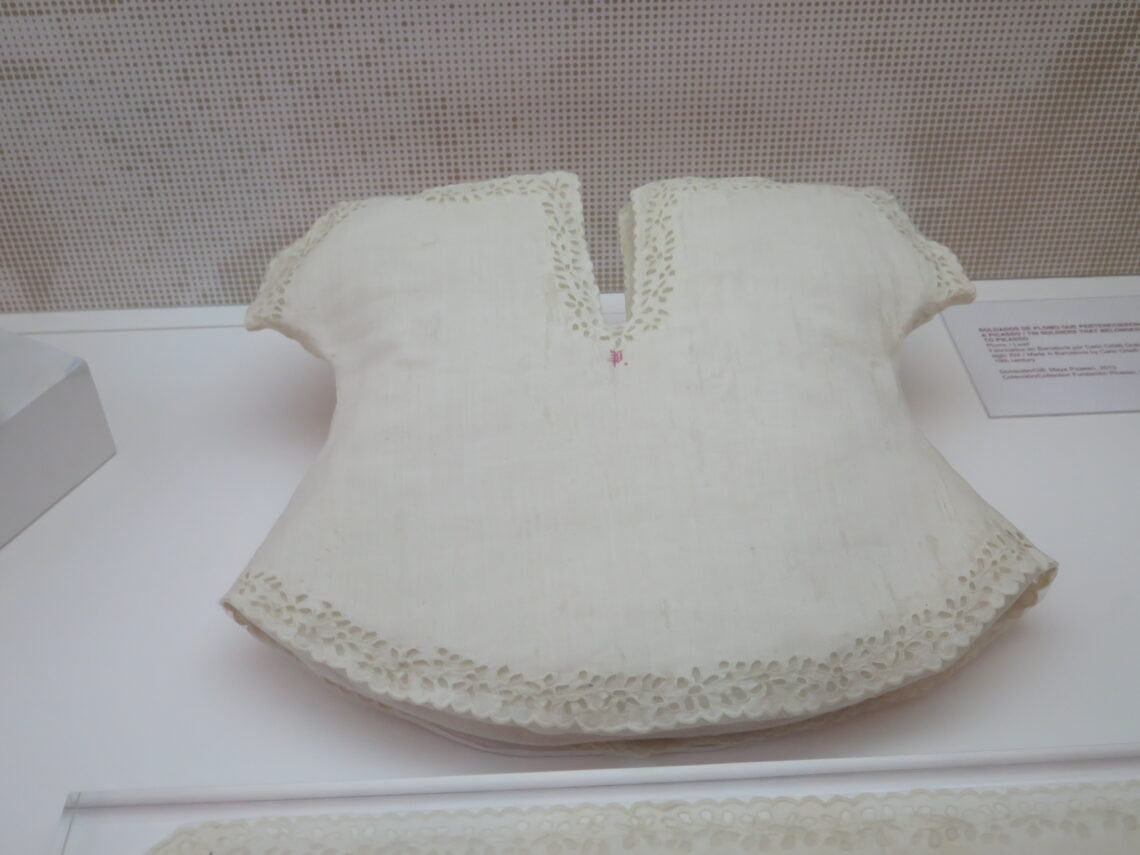 Here are Picasso's exam papers from June 25, 1891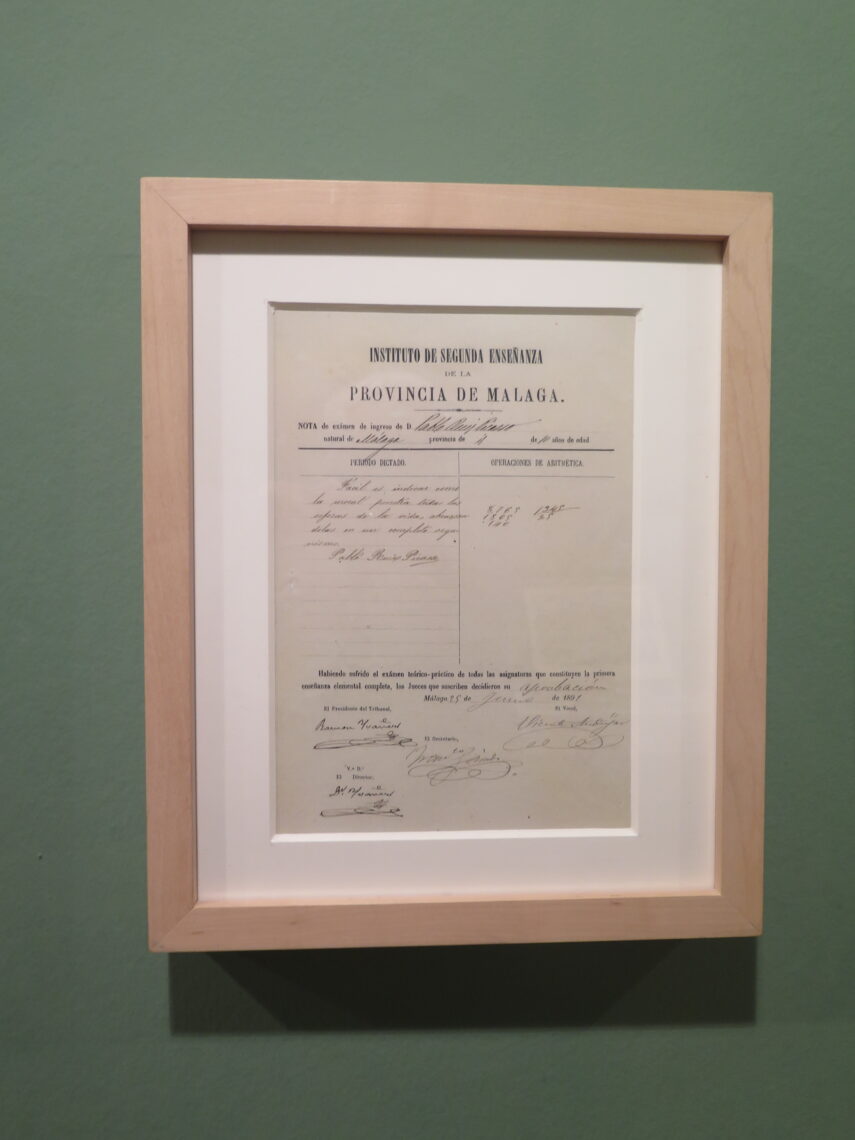 Examples of Picasso's ceramics can be seen in Picassos Birthplace Museum
Picasso also made some great things in ceramics, which are on display at the museum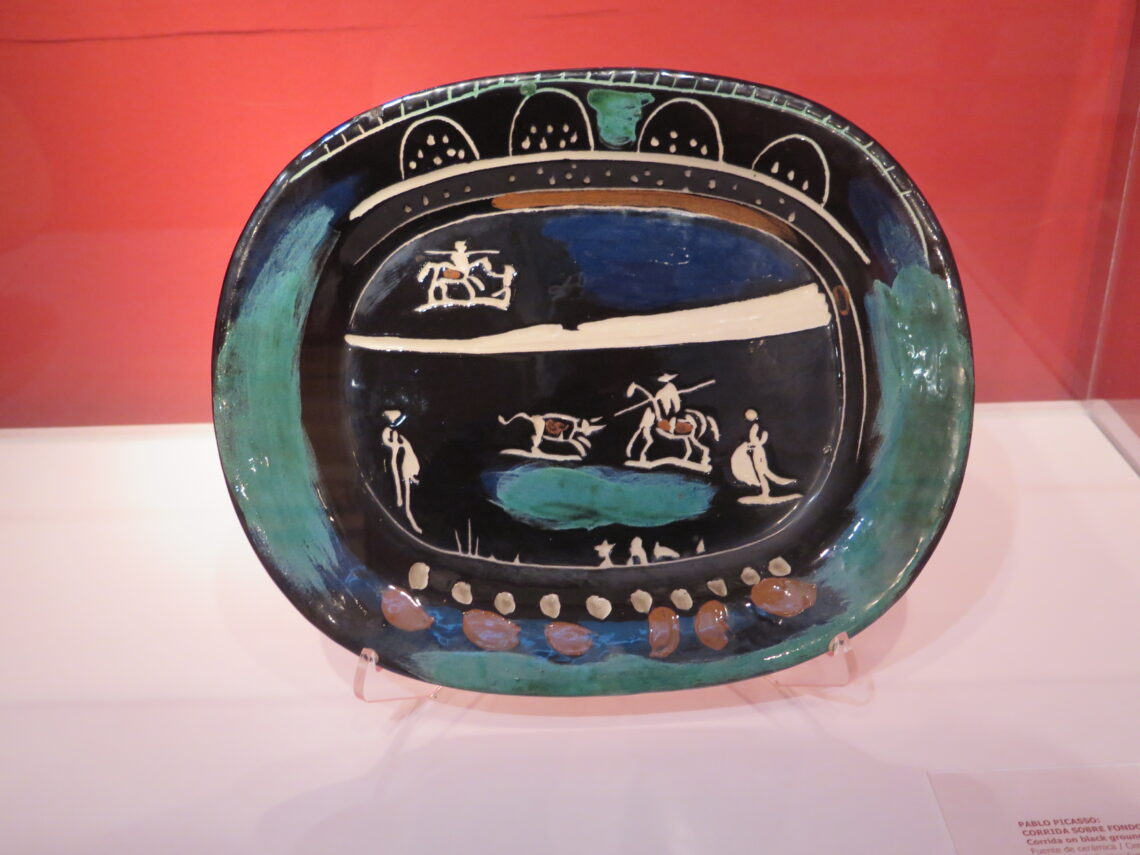 Picasso had an interest in bullfighting
This can be seen in several places at the museum where there are pictures of bullfights.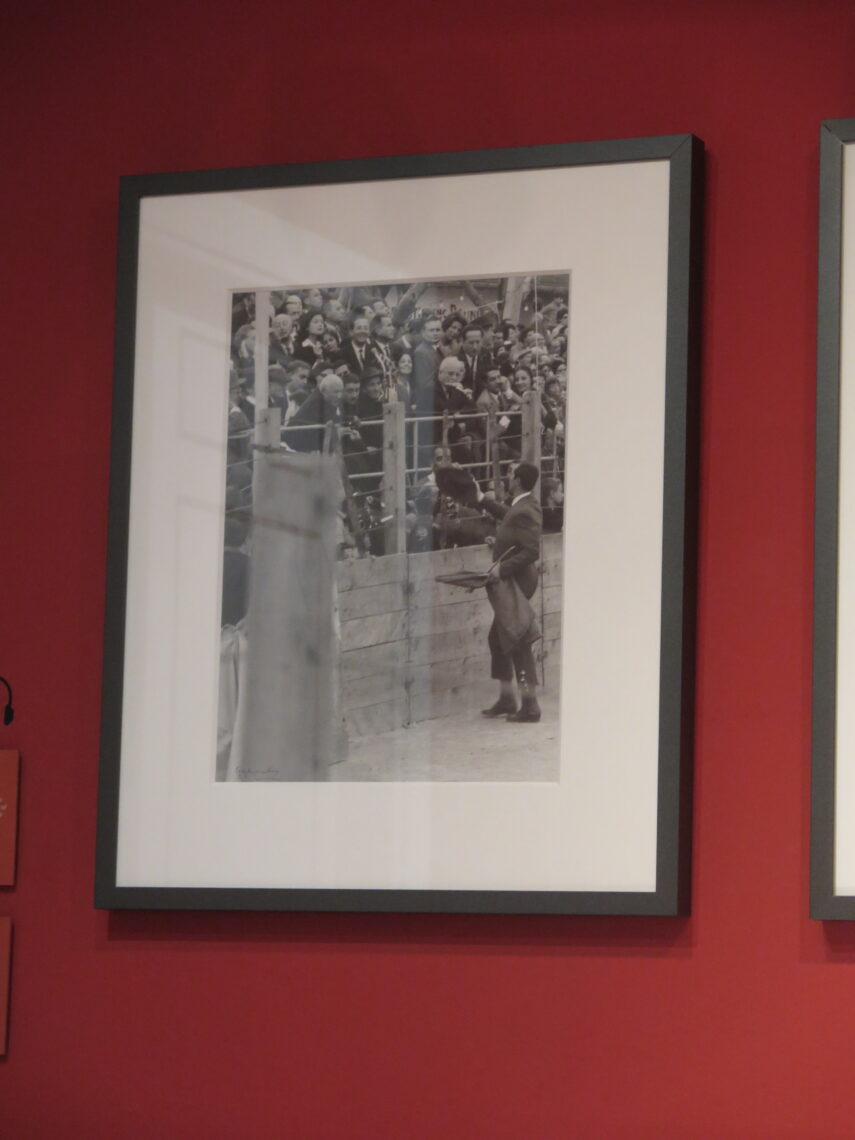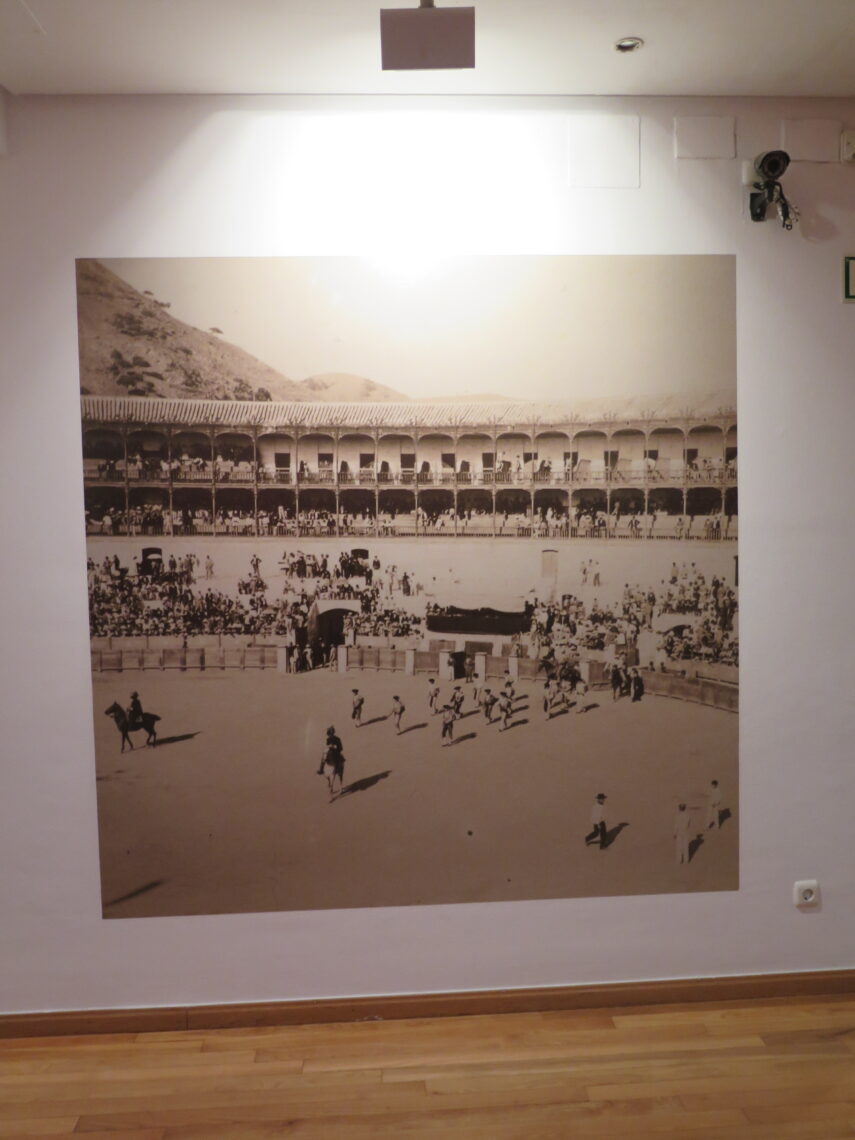 At the exit from Picassos birthplace, this plaque is seen
… which one may well say is designed in the spirit of Picasso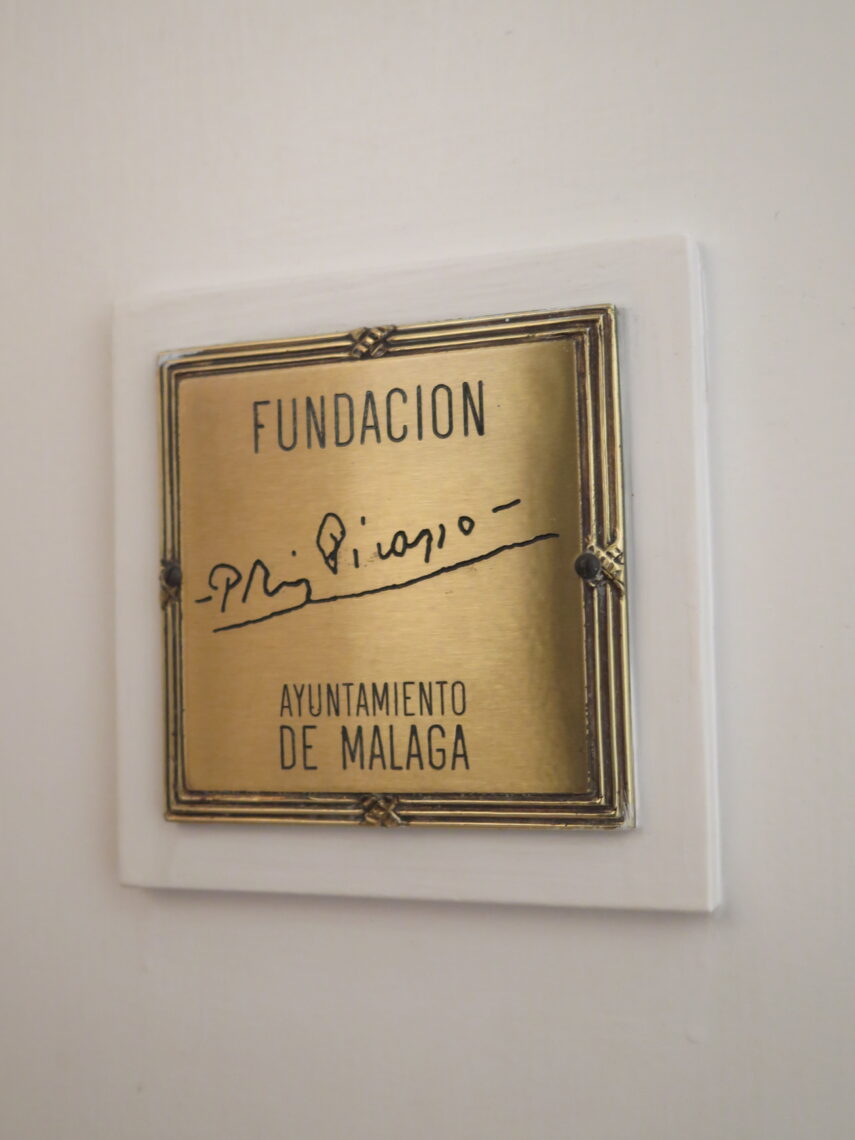 Other experiences in Malaga besides Picassos Birthplace
The Museum of Picasso's Birthplace is not very large and you can quickly get an overview of the rooms. But the price for entering the museum in 2020 was also only 3 Euro 🙂
In Malaga there is also a larger museum for Picasso: Museo Picasso, where you can easily spend several hours.
See the website for Museo Picasso
As a result of the birth of Picasso in Malaga, a huge environment has been created in this city to open art museums.
E.g. there is both a Carmen Thyssen museum and a Center Pompidou.
Read more about Picasso
Go looking for books at Saxo (click icon to go to their store)

See other pages about Spain – in Danish 🙂
… and/or about Sri Lnka – in English
Trip to Sri Lanka – Circular tour