Yala National Park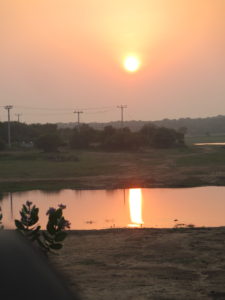 Safari in Yala National Park Sri Lanka. It may be a good idea to get up early when visiting a tourist attraction, which many other tourists will also visit – so there is a chance to get ahead of the queue by purchasing tickets.
So we had a departure at 5.45 (in the morning!) from the hotel.
On the way we saw some other road signs than those we see in Denmark!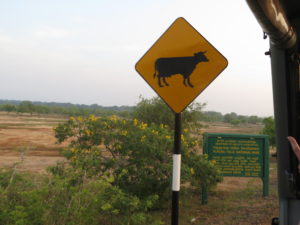 The big Yala National Park is the oldest national park in Sri Lanka – established in the 1930s.
We drove around in jeeps, where 6 people could sit in each seat with nice opportunities for everyone to take pictures.
The park was with savannah vegetation and varied between open plains, a bit closer forest and scrub and lakes where a lot of animals belonged. So there was plenty to look at and take pictures of.
The National Park was significantly destroyed by the tsunami in 2004, but it was not seen in 2017.
Different animals in the park.Safari in Yala National Park Sri Lanka
Here comes a sample of the animals we saw.
Some wild-boar came by: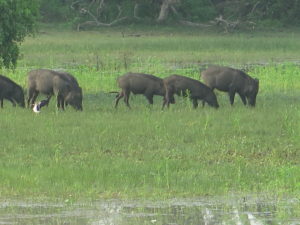 And a peacock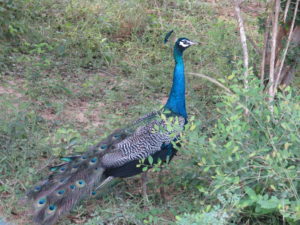 And a bird, which I can not remember the name of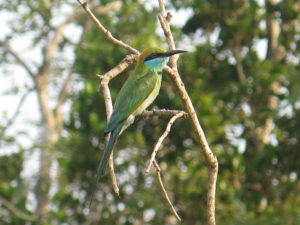 Civet-cat was also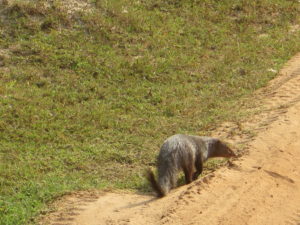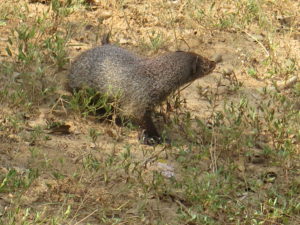 Then there became more horrifying with some crocodiles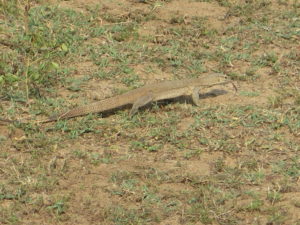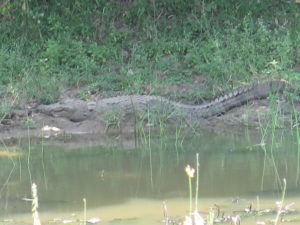 Here are some lovely water buffaloes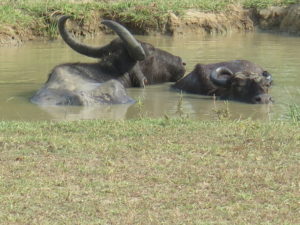 A stork. This stork, however, belongs to a species other than the storks we find in northern Europe. Here are the "white stork" (Latin: Ciconia ciconia). See for example the website about Bergenhusen 2017, Hør storkene knebre og besøg Storkemuseum (in Danish).
The small town of Bergenhusen is only approx. 60 km south of the Danish border.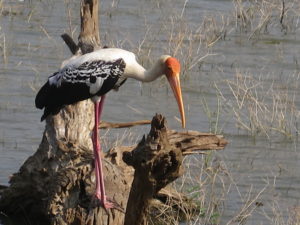 And an elephant!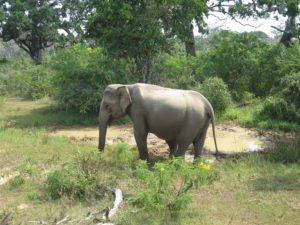 And a lot of birds, which unfortunately I can not remember the names of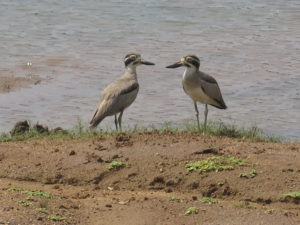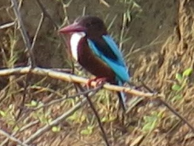 On our way back to our hotel – Kithala Resort – we met even more water buffaloes. It was probably not the same as we saw in the Yala National Park itself!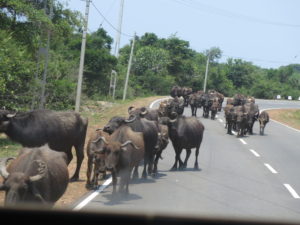 Close to the hotel there were hard-working people in the rice fields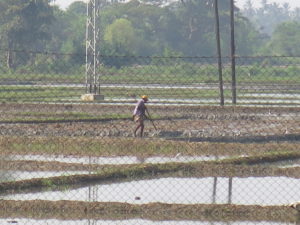 …… although it was still hot – at least after Danish conditions: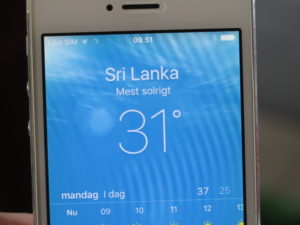 In the hotel room there were also animals!
A big surprise awaited us when we got up to our room at the hotel – another elephant!
But it was made of washcloths!
It was incredibly nice made by the hotel staff.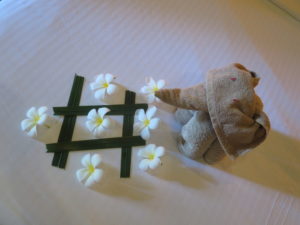 Even though they probably did not expect it 🙂 we left little US Dollars for hotel staff when we leaved