Wilpattu National Park.
After a long trip from Denmark to Colombo, we continued by bus (in the middle of the night Sri Lankan time) to Anuradhapura. After a bath, a safari was waiting in the Wilpattu National Park.
We were very excited about seeing a leopard – it should be possible, but of course not every time some tourists come to visit they will come.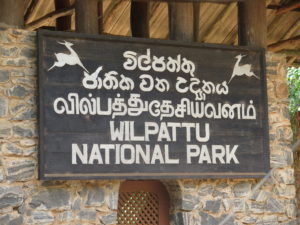 It was very good at the start when we saw peacocks, crocodiles and deers: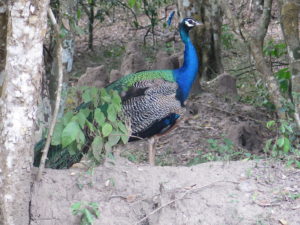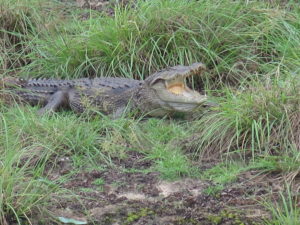 And the very beautiful kingfisher, also came just past: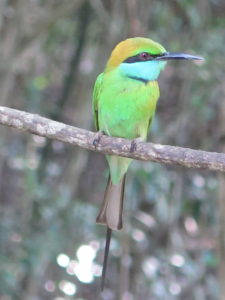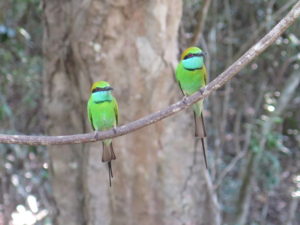 As there was not so much time left for the excursion – and a lot of time had passed when we had not seen any animals, our guides finally found a different animal than we had seen on the trip: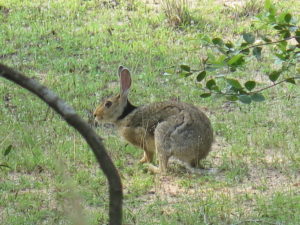 A hare! It suited very well when we traveled to Sri Lanka over Easter 2017 – then you should see an Easter Bunny! But most of us have seen a hare in Denmark too.
When we had realized that all hope was out, came this Leopard sunning himself on a hot stone: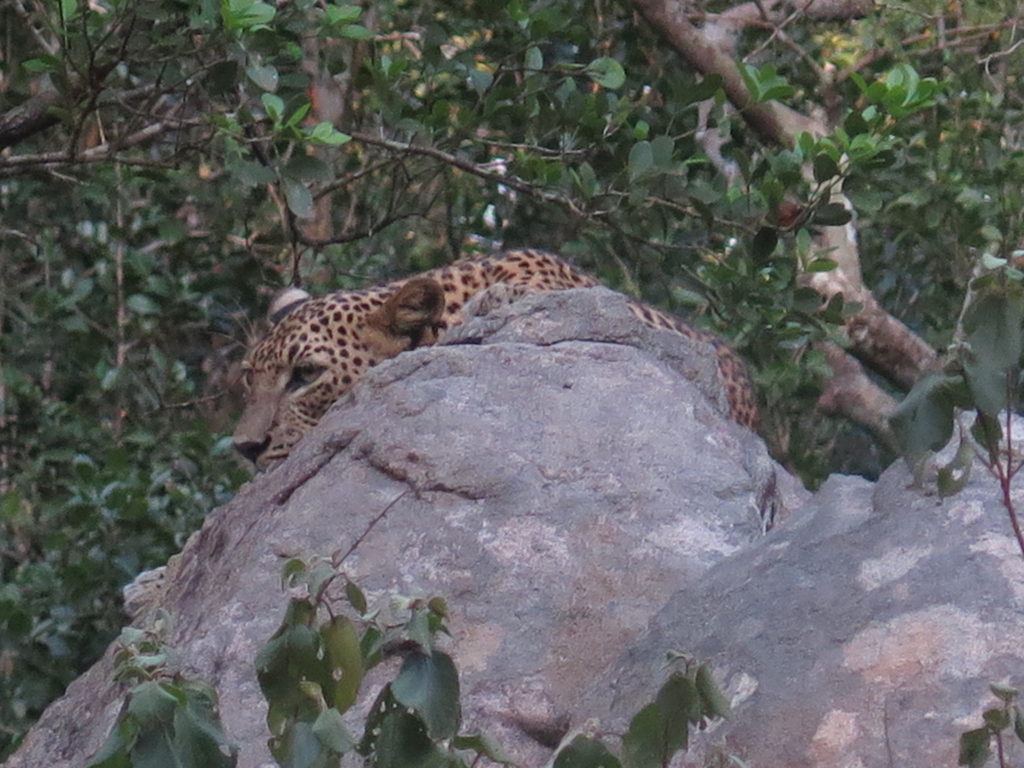 Stray Dogs in Wilpattu National Park
Many places in Asia run around stray dogs – also in Sri Lanka.
At a hotel we saw that there was a box where you could donate money to such stray dogs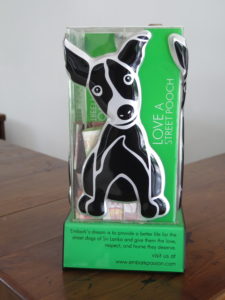 A little humorous they call it emBARK when you want to support a barking dog 🙂
Later on we saw the staff at Sigiriya (Lion Rock) feeding such dogs. It's probably something they do on a regular basis.
So some of them live a good life!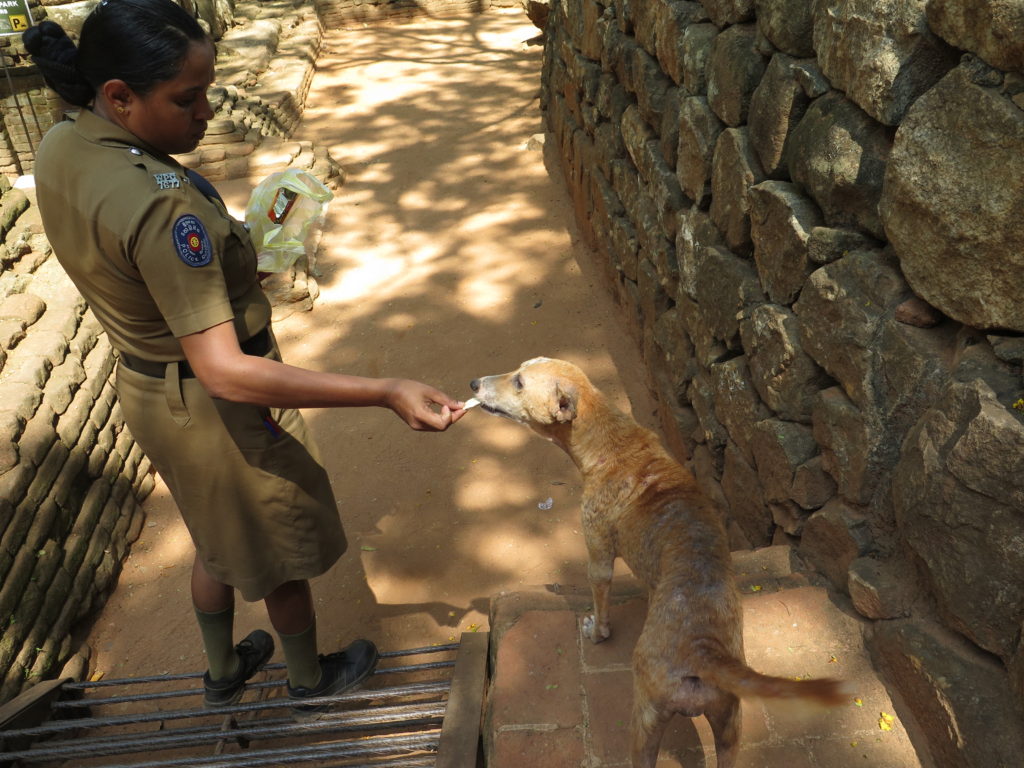 The worst thing was to see in the morning when dogs had found, that the warmest place to sleep at night is on the actual lanes – not smart if the drivers are sleepy.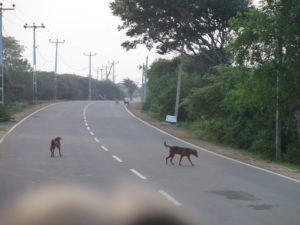 This dog had – in the middle of the day in the worst warm period – found a good place to rest (but missing a pillow):