Sri Lanka – Tsunami 2004 – Train disaster.
This story includes the impressions of a 2017 trip from Sri Lanka – Tsunami 2004 – Train disaster –  and more.
The Tsunami on December 26, 2004 also hit Sri Lanka. Naturally, we did not hear much about this in Denmark.Conversely, we heard a lot about the tsunami in Thailand, where there were many Danish travelers.
Over 30,000 lost lives in Sri Lanka as a result of the tsunami, and some reports that there were 1.5 million homeless people.
One of the major accidents occurred in Telwatta, 25km northwest of Galle. This is referred to as the Queen of the Sea train accident.
It was a train disaster on the line between Colombo and Galle. The tsunami overturned the train and between 1,700 and 2,000 people died. One does not know the exact number, but 1,500 tickets were sold and there were some blind passages as well as some locals who thought they were safer if they crawled up the train.
There is a Tsunami museum on site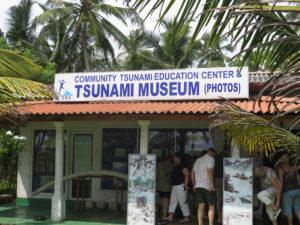 Sri Lanka – Tsunami 2004 -Train disaster
… and a great and thoughtful monument that shows the chaos that was in and around the train.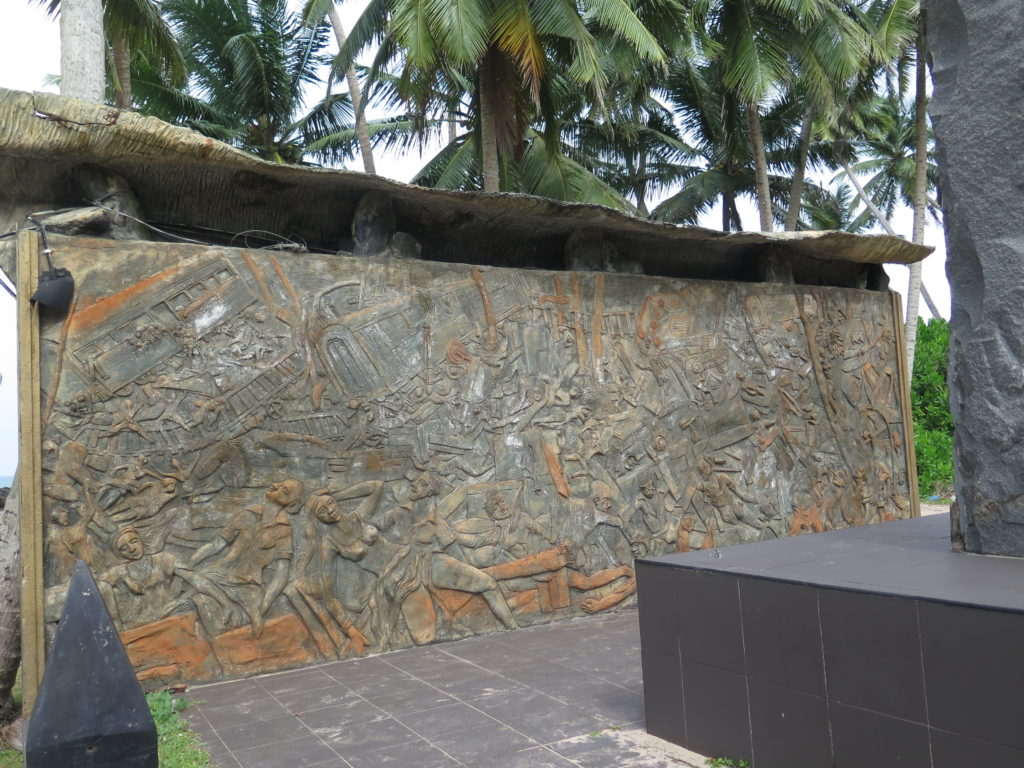 Below are some photo sections of this monument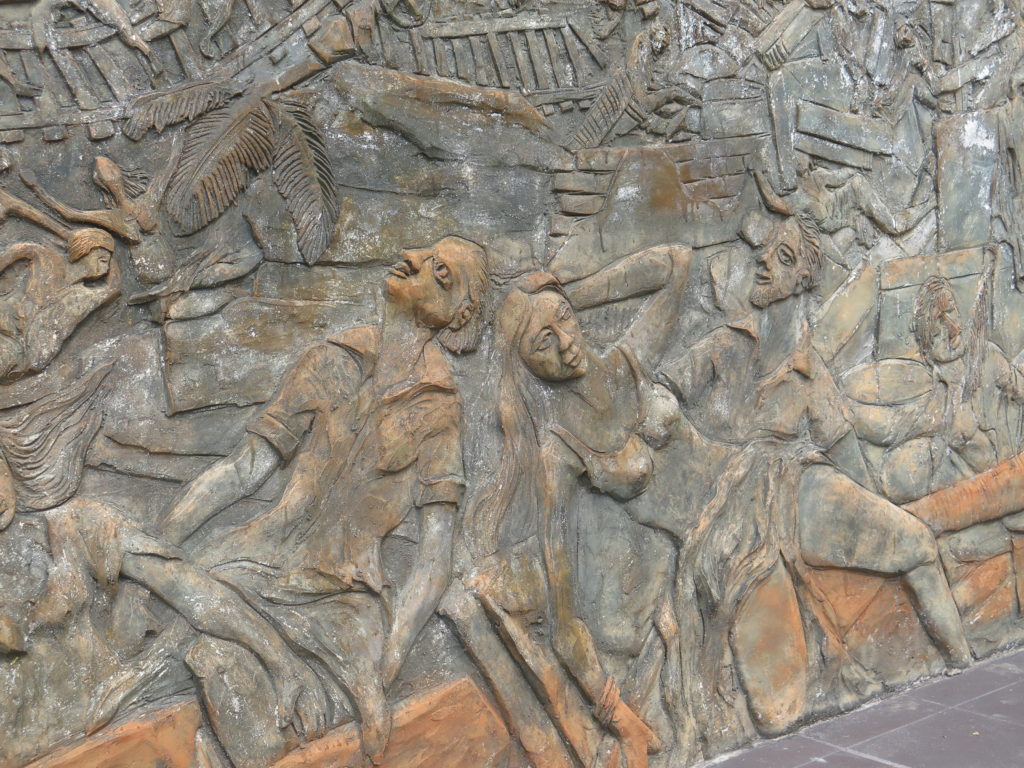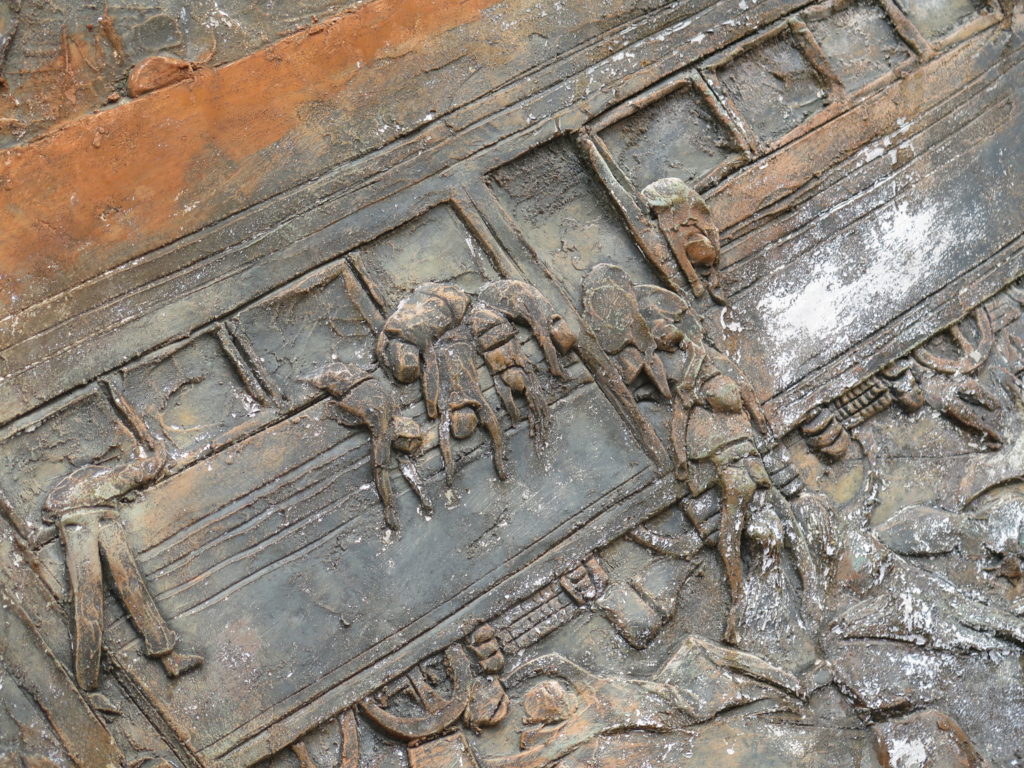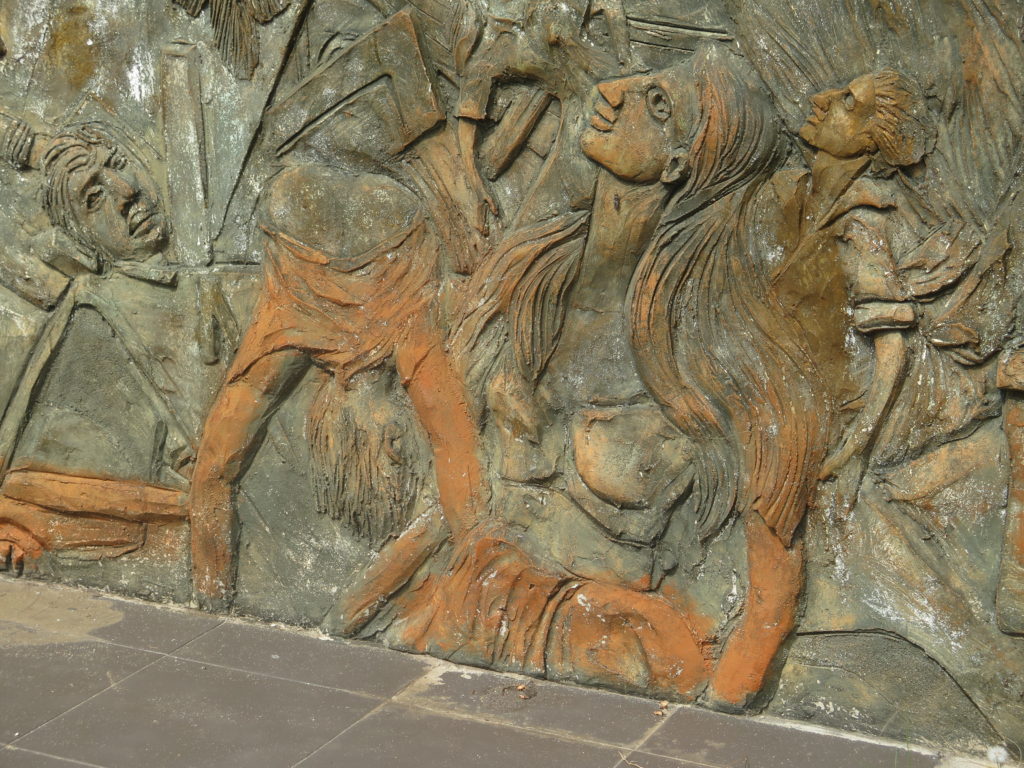 Other stories than Sri Lanka – Tsunami 2004 -Train disaster
Cinnamon Production
We went on a boat trip across the wide Madu River to Madu Ganga Wetland. In this wetland are 36 small islands, some of which are inhabited by traditional fishermen. We were going to visit an island where cinnamon and oil were produced.
During the sailing trip we met eagles and cormorants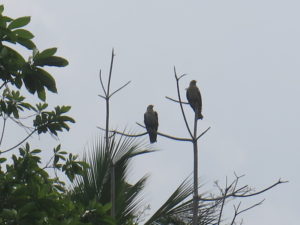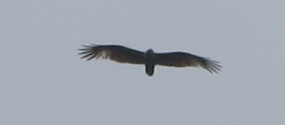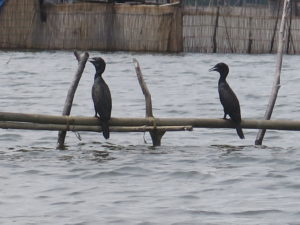 On the island, which we visited, live 15 families who live by cultivating cinnamon. We saw how to peel the bark of a cinnamon-branch and how to roll cinnamon together. You almost came to the feeling of Christmas eve 🙂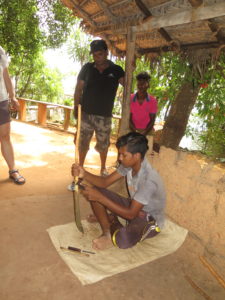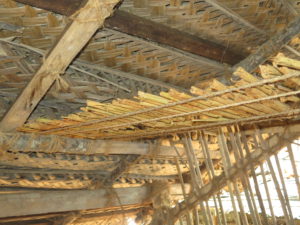 You can also use cinnamon to make tea – so we bought some cinnamon tea with home.
Other stories than Sri Lanka – Tsunami 2004 -Train disaster
Turtle Farm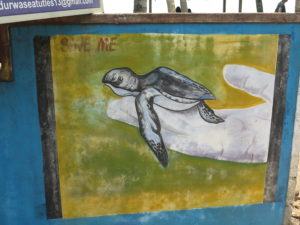 Then we visited Induruwa Sea Turtle Conservation Project &
Sea Turtle Information Center.
The city of Induruwa is located by the sea under 100 km south of Colombo.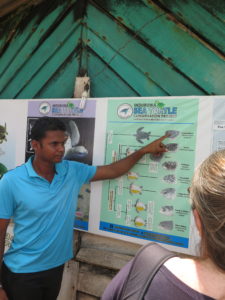 Here you can see how to hatch turtle fry out and helps them out into the water. There are many who believe that turtle eggs are delicacy, so one of the priorities of the Center is to buy these eggs and bury them in the sand and get them hatched.
It also tries to help turtles, who for example has been caught in fishermen's nets and has been injured. After recreation, the turtles are again exposed to the sea.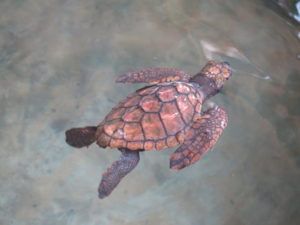 In 8-10 basins we saw small day-old turtles that were so sweet. They must be put out within a day.
We were allowed to hold them in our hand!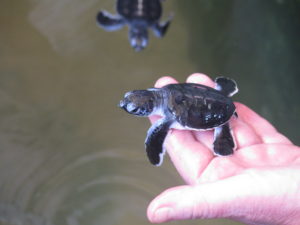 We also saw big turtles, handicapped turtles and an albino.
However, the albino is not put back into the ocean – as it is exposed due to the color and would immediately die.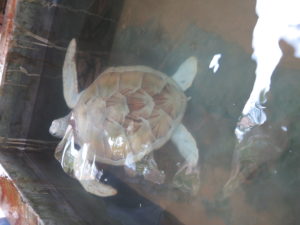 Driving on Motorway
There is probably only one Motorway in Sri Lanka (to the airport at Colombo), so the locals are not quite familiar with this type of road. Therefore, one can see some funny road signs that you will not see home i Denmark.
Eg. information that you must not stop or turn on a Motorway!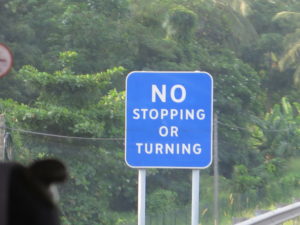 One must for example not walk with a push-cart, walking, cycling on a Motorway.
Oxcarts are neither welcome 🙂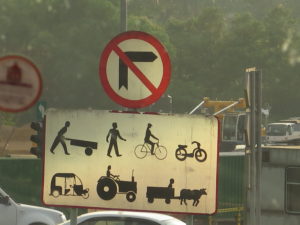 Home Journey
After the last Lion beer at the airport …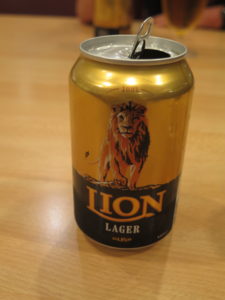 … then came the flight home from Colombo via Doha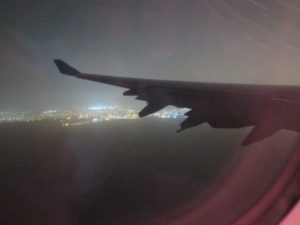 And the first thing we saw at the railway station in Copenhagen (when we were going by train to Aarhus) was Lipton tea in the kiosk!