Trip to Sri Lanka – Circular tour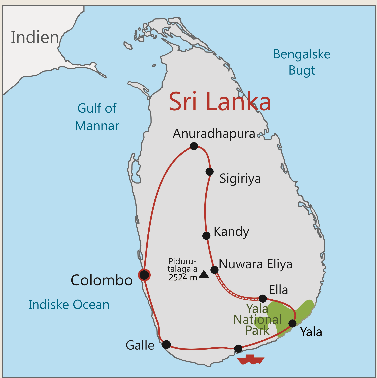 The trip to Sri Lanka took place over Easter 2017 (so it did not cost a lot of vacation days from work!).
We landed in Colombo and continued clockwise to Anardhapura, Sigiriya, Kandy, Ella, Yala, Galle and home again via the airport at Colombo.
We bought the English-language guide: "Sri Lanka Marco Polo Travel Handbook".
The tour is described on the following websites:
You can look for books about Sri Lanka at Saxo (click icon to proceed to their store):