Transport between Anaradhapura and Sigiriya
Village visit at Sigiriya. Between Anaradhapura and Sigiriya we drove by bus, and along the way we were driving with oxcarts, sailing a lake, visiting a village and visiting a wood carving workshop.
But before we left we had this view from our hotel room: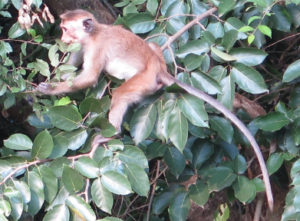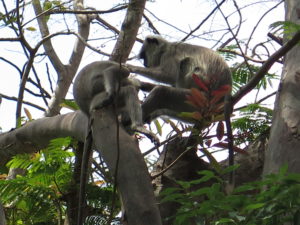 Driving with oxcarts
We were four people in each oxcart, and the local villager seemed obvious that it was fun to leave me to control this beef (in a long rope). I could only get it to go straight out and stop (by tearing a little hard in the rope), but I did not find out how to turn. It did not work to shout WHOA! 🙂
But luckily there was a local man next to.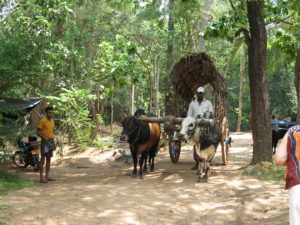 Boat trip on a lake
After that, we got a nice boat trip on a lake where there were beautiful flowers and many birds.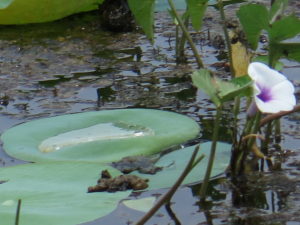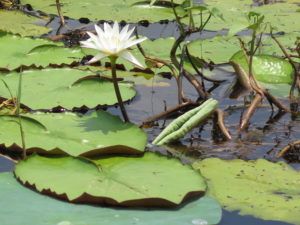 Village visit at Sigiriya
In a small village – who appeared to have occurred in honor of the tourists – you could see how to make the roof of a building of palm leaves.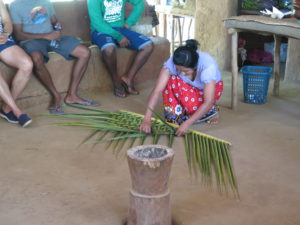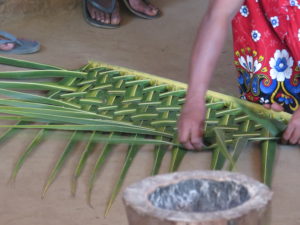 Then the local showed how  to prepare a vegetarian dish with eggplant (Aubergine), onions, lots of hot spices. It was cut on a large knife that you had to be trained to use. Court was cooked at high heat on a fire stove.
We were then served lunch, which consisted of the various local dishes. It was served in a "plate", which consisted of a basket of palm leaves, and it had to be eaten with your fingers!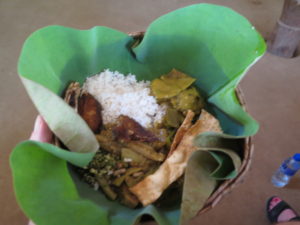 Return transport from a village visit at Sigiriya with tuk-tuk
The transport back was by tuk-tuk, a fairly common vehicle in Asia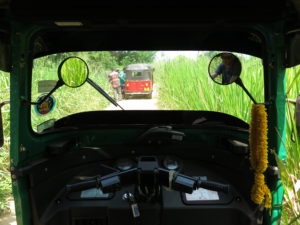 Visit a woodcarving workshop
The day ended with a visit to a wood carving workshop where we were taught how to cut the different woods.
"Coincidentally" they also had a shop where you could buy some of these woodcarving works. But you do not have to buy anything. That's why we only ended up buying some small elephants 🙂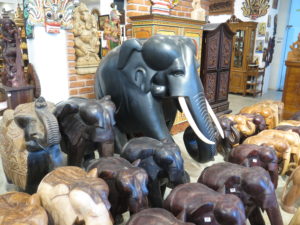 Visit official home page from Sri Lanka
… or find more informations here: