Rawana Waterfall along the way from Ella to Yala
Along the way from Ella to Yala (driving south about 125 km) we passed Rawana Falls, which is only approx. 10 km south of Ella.
There was a beautiful waterfall where people bathed in the good weather: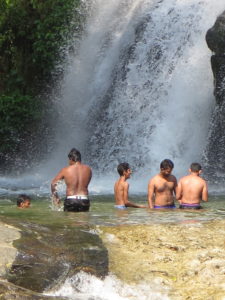 …. even though this sign indicates that it was dangerous and that there were 36 dead so far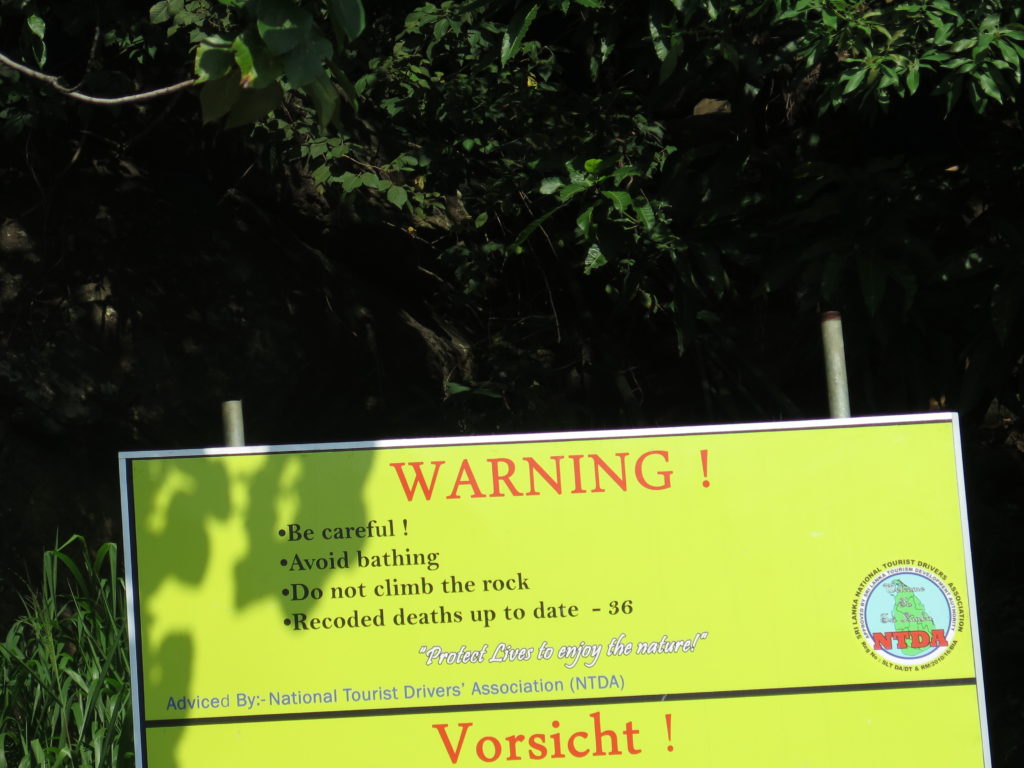 But it took people very quiet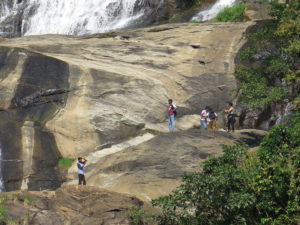 The 16 meter tall Buddha statue Buduruwagala along the way from Ella to Yala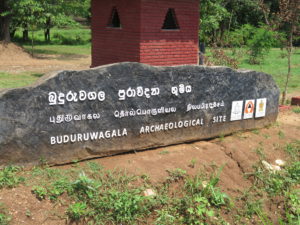 On the way to the huge Buddha there is a beautiful natural area: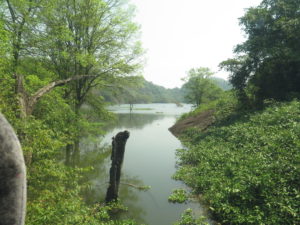 ….. and there was also a pelican!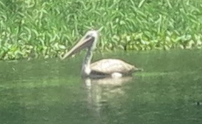 Then the famous Buddha statue Buduruwagala emerges, which is 16 meters tall and chopped directly into a high cliff.
In total there are 7 statues from the 10. century. Some of them are partially painted.
This is the great Buddha-figure. Note the person in the lower left corner (in blue shirt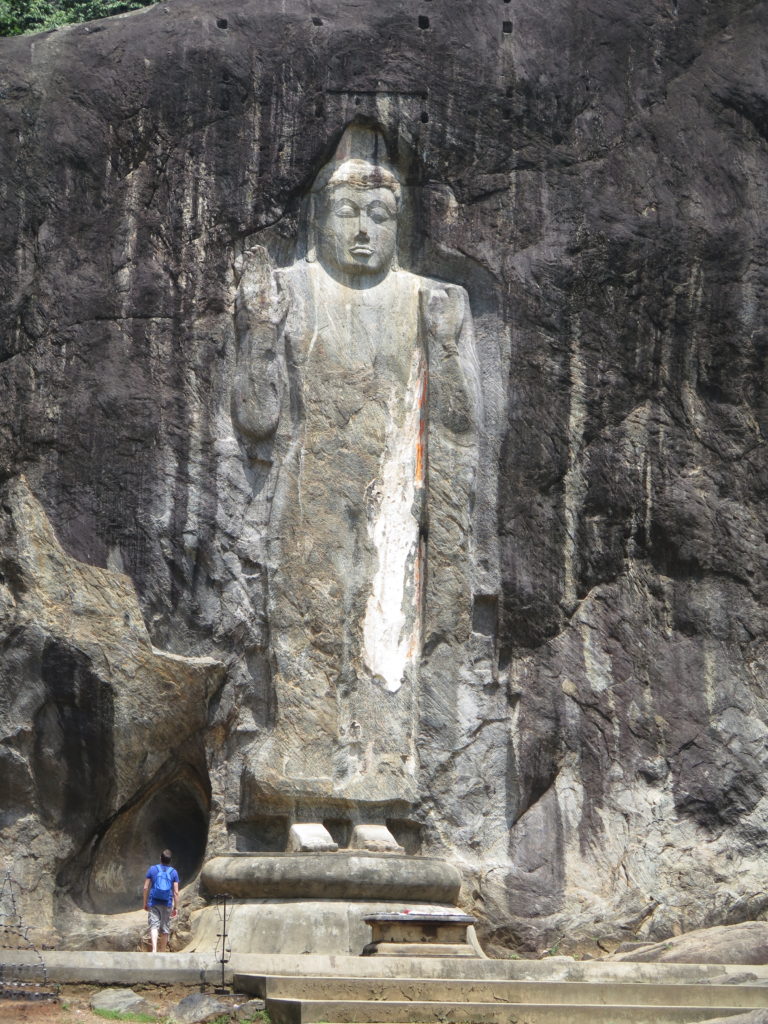 Here are the 7 figures chopped in the rock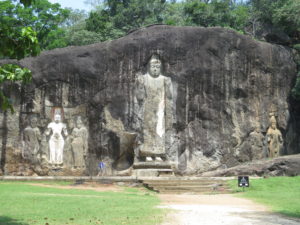 Impressions from the drive south
During the bus trip (incl. stops) these impressions appeared.
There should also be a picture of Sri Lanka's flag in my report 🙂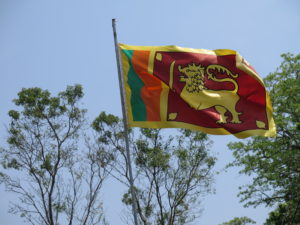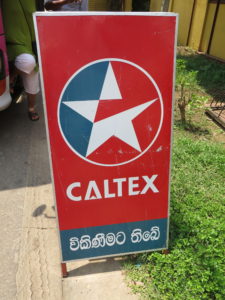 And so it is a bit opposite. In Denmark we have shopping carts in the Supermarkets – in Sri Lanka these shopping carts are the same with the Danish!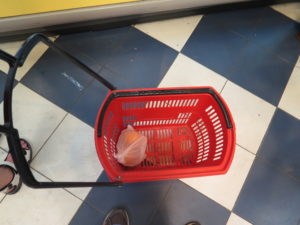 Guava can also be bought in Denmark – here they are from Sri Lanka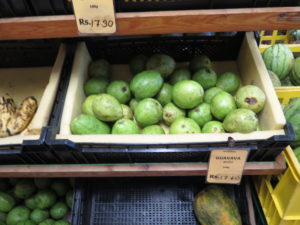 At our hotel in Yala was this turtle and Sunning himself.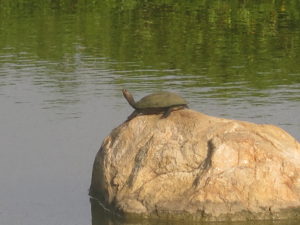 Kataragama, a Holy Pilgrim Place for several religions
Kataragama is a Holy Pilgrim Place for Hindus, Buddhists and Islam. Amazing that multiple religions can be a feast.
There was a myriad of people.
First, you go through a street with a lot of stalls, where fine offerings of fruit were sold. These were to be blessed by the Hindu priests and then distributed afterwards. We saw it later, where we got offered the blessed fruit.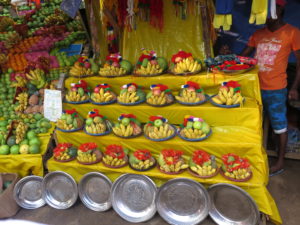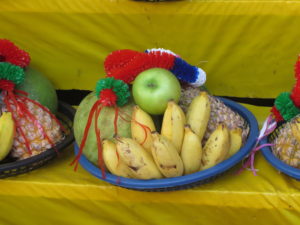 This is the entrance to the area itself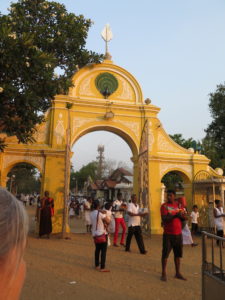 As mentioned, there were Hindu shrines. mosques and Buddhist temple.
At the end was the temple itself, where we were supposed to be demure dressed and have shoes of.
There was a fun ceremony, people set fire to coconuts and threw them into a well so they went in two pieces.

There was a lot of other things. For example, there was some elephants on the way up to the temple. If you walk under an elephant three times, it should give happiness. We saw some children do it. I do not know if it works, but the owner of the elephant, however, got little Rupees – so he became very happy 🙂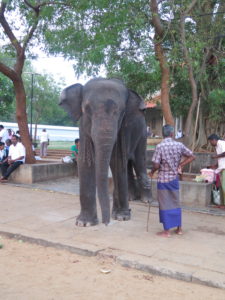 There went also cows freely around and ate of, among other things. garbage buckets.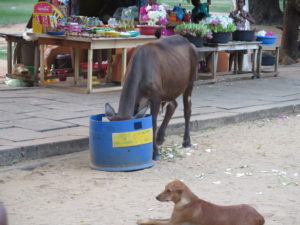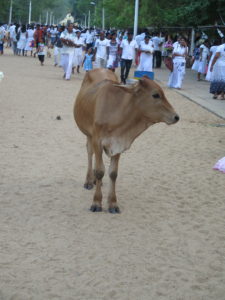 In addition, a ceremony was held with lots of bells and other noise.